We had two groups of employees from St Michaels Association (STMA) successfully complete the Food Safety Program.
Congratulations to Mandy Mallett, Trish Wrigley, Satya Springer, Neelam Chhetri and Charlotte Hastings.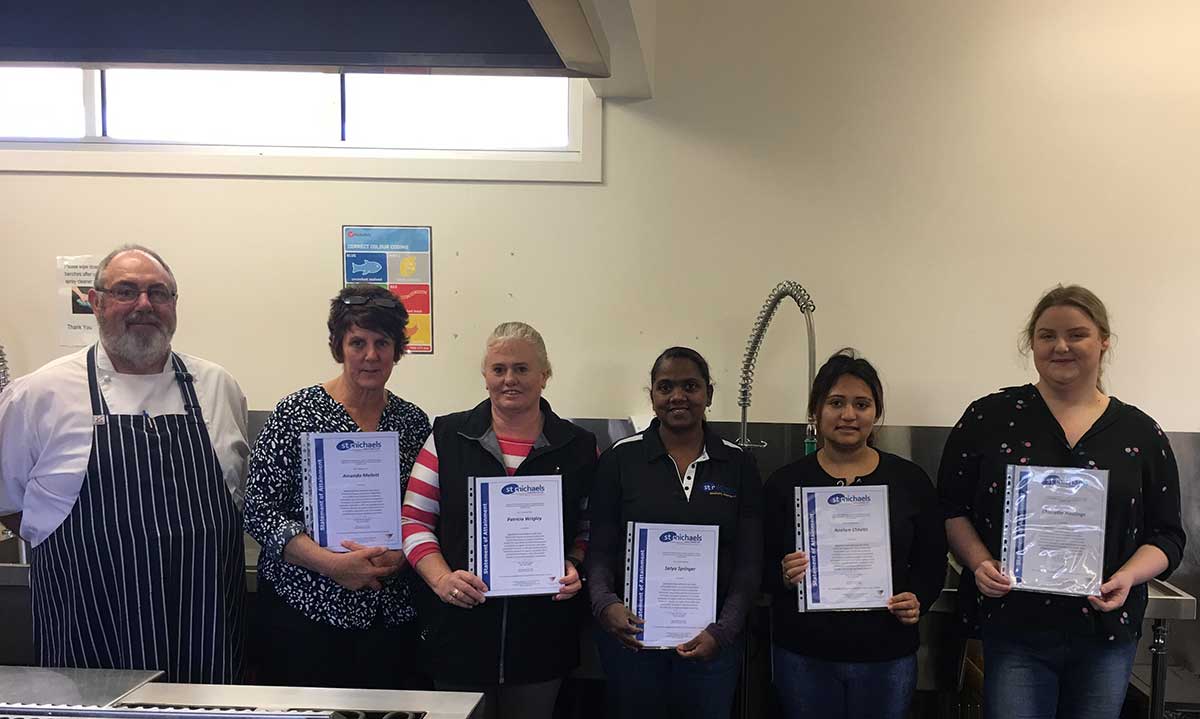 Congratulations to Pier Ruse, John Dean, Toby Brasser, Clare Lonergan, Tina Badcock, Wade Harding, Danny Johnston and Abi Theobald.
Our first group of six Self Help Workplace learners also completed their Food Safety Program and were presented with their certificates. Congratulations to Lyn Tanner, Robert Smith, Karmen Hardy, Michael Rosier, Karen Armstrong and Adrian Tew.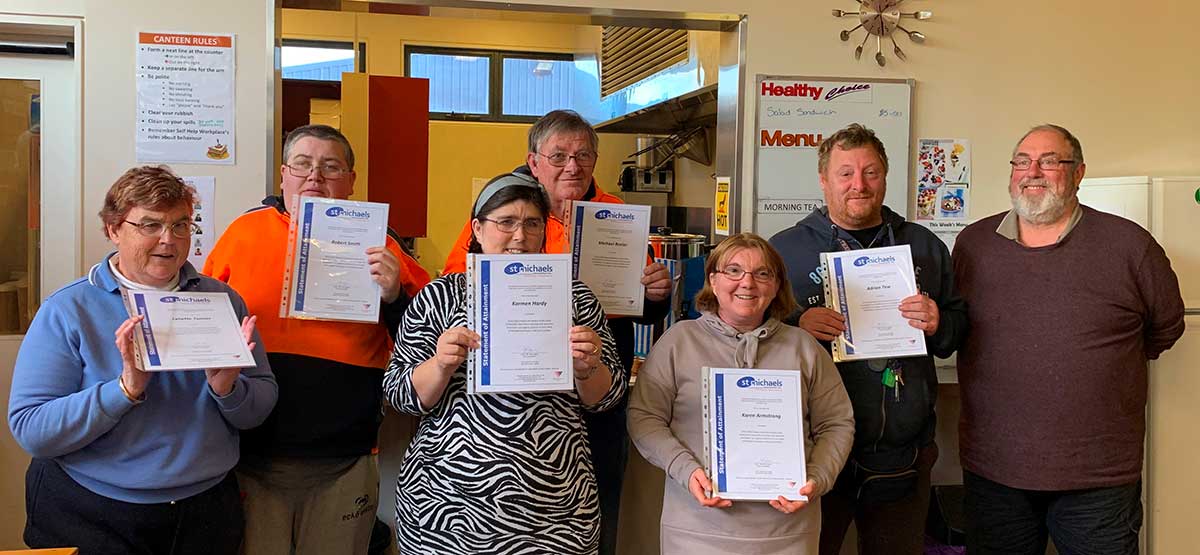 Our first group of six Self Help Workplace learners completed their Garden Maintenance Program. Congratulations to Garry Clarke, Kyle Thompson-Kerr, Dale Kean, and Gerard Little.  (Wayne Booth and Andrew Evans absent from photo)